Colorado Springs Criminal Defense Attorney
The Best Criminal Defense Attorney In Colorado Springs
As an experienced Colorado Springs criminal defense attorneys Jeremy B. Loew and Matthew Roche earned a reputation for providing the best legal defense in Colorado Springs and around the Pikes Peak region.
Jeremy Loew and Matt Roche have earned this great reputation by providing clients with the highest standards of diligence, knowledge and professional advice. He also cares deeply about his clients, and how the legal system impacts their lives.
Jeremy Loew and  Matt Roche are deeply committed to fighting for their clients' legal rights and working for the best possible outcome in every case.
Jeremy Loew and Matt Roche have successfully represented clients charged with felonies, misdemeanors, DUI and traffic violations.
Furthermore, Mr. Loew has represented clients in some of the highest profile cases in the state, including Detra Farries, the woman accused of dragging a tow truck driver to his death.
Recently, Mr. Loew recently tried a 1st degree murder case where his client was found NOT GUILTY on all charges. Jeremy Loew has handled over 3000 criminal cases. These are just a few examples of criminal accusations Jeremy has fought for his clients.
We have represented individuals charged with the following offenses:
Whether a client is seeking a Federal criminal defense attorney, a Colorado criminal defense attorney or even a city municipal criminal defense attorney, Jeremy Loew and Matt Roche treats each client's situation with attention and importance.
Meet Criminal Attorney Matthew Roche!
Matthew (Matt) Roche is an experienced Colorado Springs criminal defense attorney who is ready to vigorously defend your rights in any situation. Matt is especially experienced in military legal defense and has the knowledge, drive and experience to give you 110% when it comes to defending your legal rights. Get to know Matt HERE.
Don't Take Chances With Your Defense
Please don't hesitate to call Jeremy Loew to discuss your defense strategy. The first meeting is free and he will work towards the best outcome possible.
Jeremy and Matthew are not afraid to take your case to trial if need be. Call now to keep your record clean and to keep you out of jail.
NEED LEGAL HELP?
Contact Us for a Free Consultation Now!
Experience Counts – Don't Take Chances With An Inexperienced Lawyer
Don't take chances with your defense by hiring a defense lawyer with limited experience! Go with the best criminal lawyer in Colorado Springs with one of the best track records on defending clients!
In addition, when it comes to safeguarding the rights of those accused of a crime, the criminal justice system plays a vital role. To make the criminal justice system work in your favor, you need an aggressive and experienced criminal defense attorney who knows the system inside and out, and who is ready to go to bat for you.
Moreover, when you're charged with a criminal act, you need to be represented by a competent and experienced criminal attorney. Consequently, these legal professionals make sure that the accused gets an excellent and fair defense and trial.
That legal professional in Colorado Springs is Jeremy Loew.
Litigate Or Negotiate – Jeremy Loew Is Not Afraid To Go To Trial
A good criminal defense attorney fills the role of a counselor and advocate. Concerning whether a client should proceed to trial – litigate – or negotiate a plea, the lawyer plays a key role. The defense attorney's role is determined by the specific facts of the case, such as the context of the crime and evidence; the case of self defense is a good example here.
In addition to being well-versed with the each and every aspect of the criminal justice system, your lawyer should have recognized professional relationships with prosecutors district attorneys and other members of the local criminal justice system.
The fact is, while formulating a well-thought out defense strategy, criminal defense lawyers spend many hours reviewing the testimony of the client, physical evidence, testimony of witnesses and the overall case.
It's obvious that Jeremy Loew can go to trial and can win at trial.
As well as recommending the next course of action, they keep the client informed of all the details of the case. Above all, the client should be totally open with the defense attorney, regarding all the details of the case, if they are to ensure the best possible outcome for their case.
Experience Counts For Criminal Defense
In conclusion, when you are in trouble with the law, you need a tough, seasoned, knowledgeable, and experienced Colorado Springs criminal attorney who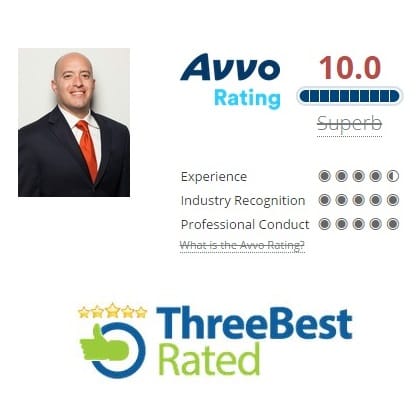 understands what you're up against. Jeremy Loew and Matthew Roche have all of these characteristics, as well as a command of the overall situation thanks to their depth of experience.
With years experience aggressively pursuing criminal defense in Colorado Springs, Jeremy Loew and Matt Roche will fight for your rights while defending you with no limits.
When you need a defense attorney who is smart, tenacious, unafraid to go to trial and always on your side, you need the expertise of Colorado Springs criminal lawyer Jeremy Loew.
Call for a free case review at The Law Office Of Jeremy Loew today.
Criminal charges are serious and you need a serious defense attorney. Call (719) 387-4111 now to discuss your case.
NEED LEGAL HELP?
Contact Us for a Free Consultation Now!