Colorado Springs Attorney Matthew Roche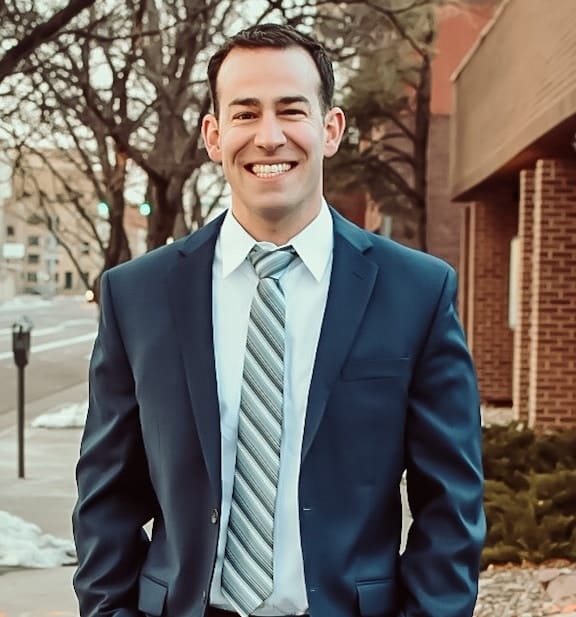 Colorado Springs attorney Matthew (Matt) Roche is an experienced criminal defense attorney who is ready to vigorously defend your rights in any situation.
Matthew Roche graduated in 2007 with a Bachelor's in Public Policy from Patrick Henry College in Purcellville, Va. He obtained his Juris Doctorate from Regent University School of Law in 2011.
Most recently, Matt served as a deputy district attorney with the El Paso County District Attorney's Office from 2012 through 2020 prior to joining The Law Office Of Jeremy Loew.
As a deputy district attorney, Matt handled hundreds of cases from minor traffic infractions to sex assaults and homicides. He supervised the vehicular crimes unit and is well-versed in accident reconstruction.
Additionally, after law school and prior to joining the District Attorney's Office, Matt worked as an attorney with Portfolio Recovery Associates bankruptcy group.
Matt is also a Judge Advocate with the U.S. Army Reserve and served in Afghanistan.
Legal Specialties
Military Cases
Matt has served with the U.S. Army Reserve as a Judge Advocate and has served in Afghanistan.
Matt is experienced with both the civilian and military court systems. He can represent service members in courts martial and separation board hearings.
It is critical for service members to understand their rights and what is and is not in their best interest when faced with a criminal allegation. Understanding the second and third order effects on a service member's career and how to successfully navigate those issues is something Matt brings to the table.
Even a false allegation that ends in a criminal case being dismissed and a service member being found innocent can still have serious repercussions on their career.
Vehicular Crimes
Matt was part of the Vehicular Crimes Unit at the District Attorney's office for 4+ years, both as a member and a supervisor.
Matt has been called out to serious accidents where vehicular homicide, vehicle assault or careless driving resulting in death was suspected. Matt's experience with this team makes him especially knowledgeable about vehicular crimes and capable of either defending criminal charges or pursuing personal injury claims.
Drug Offenses
Matt worked in the DA's office prosecuting drug offenses. This gives him inside knowledge of what to expect and how to protect his client's rights as a defense attorney.
Hobbies
When he isn't working, Matt enjoys running, hiking, biking, hockey, and barbequing.
NEED LEGAL HELP?
Contact Matthew Roche for a Free Consultation Now!
Contact Matthew Roche
Serious charges need a serious defense.
Click HERE to contact Matthew Roche for a FREE consultation, or call his office at (719) 387-4111.
Law Office of Jeremy Loew
306 E. Cucharras St. Suite 100
Colorado Springs, CO 80903
(719) 387-4111