Colorado Springs Criminal Defense Attorney
One of Colorado Springs's most respected criminal defense attorneys, Jeremy B. Loew has earned a reputation for providing high quality, aggressive legal representation in Colorado Springs and around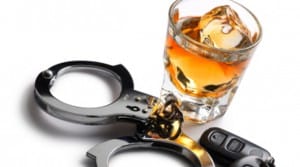 the Pikes Peak region. Criminal defense attorney, Jeremy Loew, earned this reputation by providing his clients with the highest standards of diligence, knowledge and professional advice, and by steadfastly protecting his clients' constitutional rights.
Jeremy Loew has successfully represented clients charged with felonies, misdemeanors, and traffic offenses. Mr. Loew has represented clients in some of the highest profile cases in the state, including Detra Farries, the woman accused of dragging a tow truck driver to his death. Mr. Loew recently tried a 1st degree murder case where his client was found NOT GUILTY on all charges. Jeremy Loew has handled over 3000 criminal cases. These are just a few examples.
Jeremy Loew has represented individuals charged with the following offenses:
Juvenile Offenses
Murder
Robbery
Assault and Battery
Gun Possession
Theft, Forgery
Violations of Probation
Solicitation
Prostitution
Bond
Preliminary Hearings
Restraining Order Hearings.
Whether a client is seeking a Federal criminal defense attorney, a Colorado criminal defense attorney or even a city municipal criminal defense attorney, Jeremy Loew treats each client's situation with attention and importance.
You Need An Experienced Criminal Attorney
When you are in trouble with the law, you need a tough, seasoned, knowledgeable, and experienced Colorado Springs criminal attorney who understands what you're up against. Jeremy Loew has all of these characteristics, as well as a command of the overall situation thanks to his depth of experience. With over 5 years of experience aggressively handling criminal cases in Colorado Springs, Mr. Loew will uphold your rights while wielding a vigorous defense. When you need a defense that is smart, tenacious, and unrelenting on your side, you need the expertise of Colorado Springs criminal lawyer Jeremy Loew.
Call Jeremy at Loew Law today. These are serious charges and you need a serious defense. Call (719) 387-4111 now or click HERE to contact Jeremy Loew now.
By Jeremy Loew

Law Office Of Jeremy Loew
318 E. Pikes Peak Ave.
Colorado Springs, CO 80903
(719) 387-4111