Litigation Attorney In Colorado Springs
What Does A Litigation Attorney Do?
Litigation is defined as the process of contesting and resolving disputes through the legal system. which means carrying out a lawsuit through the court system. A litigation attorney also known as a litigator or a trial attorney, represents plaintiffs and defendants in civil, not criminal trials.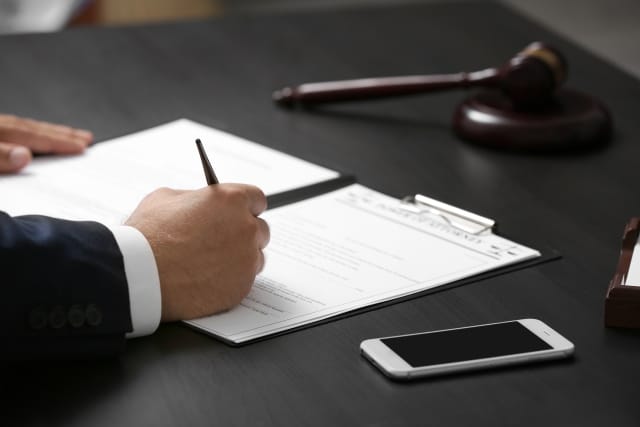 All About Litigation Attorneys
Litigation is not necessarily about a trial in a court of law. The vast majority of lawsuits in the country are settled out of court without going to a jury. The litigator or litigation lawyer is the professional who makes this possible. A litigation lawyer is a legal adviser who prepares civil lawsuits, such as a personal injury or automobile accident, for trial. He or she will present the lawsuit before the jury and supervise the process until a solution is found.
Similar to all other attorneys, litigation attorneys should graduate from a school of law and get accepted to the Bar Association in the state where they practice.
They handle all the work that happens outside the courtroom such as filing lawsuits, conducting legal research, gathering evidence, meeting with clients, filing & arguing motions, and defending their clients. All this should be done before the lawsuit goes to the judge and jury – if it ever does.
Litigation Attorney – Looks To Settle Out Of Court
At first, litigators may try to mediate in order to achieve an out-of-court settlement. But if the involved parties cannot come to an agreement and the case looks like going to courts, the litigation lawyer will take depositions and prepare the clients and their witnesses.
The lawyer will represent his/her client from the filing of the lawsuit until a settlement is reached. Although the lawyer is involved with his/her client and represents the client to the end, he or she may not necessarily argue the case in court.
A litigation lawyer's specialty is in paperwork, research, and legal expertise in his/her specific area of law. For example, a litigator may be knowledgeable in different law subjects including car accidents, injuries in bicycle accidents and more.
Working Towards The Best Interests Of The Client
The litigation lawyer should live up to the interest of his/her client to the best of his/her ability. In the average lawsuit (if there is such a thing), the client normally has two basic interests;
Not losing a case and having to pay damages
Winning the case – including receiving damages
In fact, litigation lawyers are usually extremely knowledgeable about the law, which is very important to resolve a dispute (winning the case).
Litigation Attorney Is Knowledgeable and Can Negotiate
These legal professionals are also experienced and knowledgeable about the rules governing court cases. There are many rules and procedures that should be followed to  properly file and litigate a claim.
Having a knowledgeable professional on your side is extremely important to settle your case in a successful fashion. That is why clients hire litigation lawyers to present their cases in a court of law.
NEED LEGAL HELP?
Contact Us for a Free Consultation Now!
NEED LEGAL HELP?
Contact Us for a Free Consultation Now!