Get An Aggressive Colorado Springs Truck Accident Lawyer To Fight For You!
If You Have Been Injured in a commercial truck accident, let the Law Office Of Jeremy Loew defend your rights.
Passenger cars and commercial truck accidents can be quite devastating. Brain or spinal injuries, debilitating injures such as amputations, head injuries and even death are just some of the serious results they can happen.
To get victims of truck accidents the financial compensation they deserve for the injuries sustained, Jeremy Loew will energetically fight for their right for fair compensation.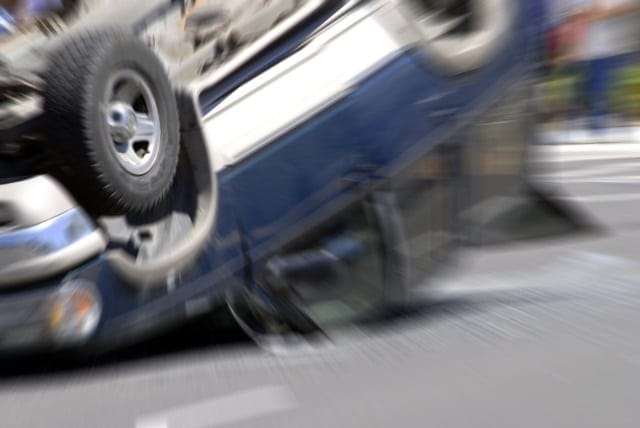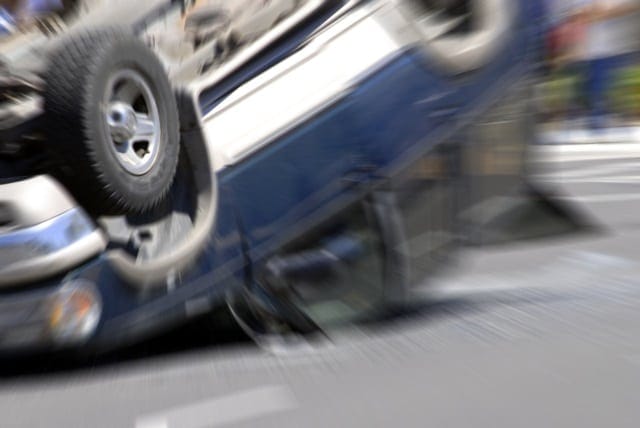 NEED LEGAL HELP?
Contact Us for a Free Consultation Now!
Two Lane Highways And Mountain Roads Can Be Treacherous
The state of Colorado is home to a number of interstates and highways used by 18-wheeled trucks. We have lots of two lane highways and mountain roads littered with curves and other tricky features which can lead to the occurrence of terrible accidents. Numerous victims who have been involved in serious truck accidents on our Colorado highways have been represented by Jeremy Loew.
The legal weight of a typical, fully-loaded large commercial truck can be as much as 80,000 lbs! When it comes to accidents involving these heavy trucks, your life can be at risk regardless of whether you are driving an SUV, truck or smaller car. You could find yourself in a serious accident, since all that it takes is for a big rig driver to lose their concentration for mere seconds.
Whether travelling on mountain, rural or interstate roads, motorists expect large truck drivers to operate their rigs professionally and safely. In addition to compliance with federal regulations that other drivers do not have to meet, tractor-trailer commercial truck drivers are required to carry more insurance to cover and satisfy stricter safety standards than privately owned vehicle drivers. Additionally liability may be imposed on the trucking company or their truck driver in case they are found to be in violation of these standards.
Our Job is To Find The Negligent Parties
The truck driver's negligent conduct is to blame for the accident, in some cases. Clear examples of negligent conduct on the driver's part include sleeping, texting or drinking while driving. However, the trucking company, in some cases, may be found to be the negligent party. A great example is where the driver is forced to speed so as to meet an unreasonable delivery schedule assigned to them by the company.
To identify the responsible party, and trace the source of negligence, Jeremy Loew thoroughly investigates background checks, driving records, driver logs, hiring procedures, truck maintenance schedules and the context of the crash.
To prevent the disappearance of vital evidence, it's recommended that you contact the Law Office Of Jeremy Loew immediately after the crash. We will bring in experts, where necessary, and interview witnesses in addition to examining the relevant paperwork.
Making our claim disappear as affordably and fast as possible is the main aim of both trucking companies and their insurers. For Jeremy Loew, that's just not good enough. We will find any evidence of negligent conduct, where it exists, due to the fact that we take our time investigating the crash. We are well versed in putting together strong cases and holding accountable, all responsible parties.
We take insurers to the negotiating table by rejecting lowball compensation amounts. For your injuries and suffering, you deserve to be fully compensated.
Jeremy Loew is not afraid to take the insurance company to court if they refuse to do the right thing.
Reach Out to Our Law Firm for A Competent And Experienced Truck Accident Lawyer
To get a free consultation, call (719) 387-4111.
From years of experience, Jeremy Loew knows that no injuries and no cases are the same. We provide all clients with personal and individual attention from start to finish. We do our best to get you the best possible outcome.
We only get paid if we win – and the initial consultation is free.
NEED LEGAL HELP?
Contact Us for a Free Consultation Now!