Colorado Springs Auto Accident Attorney
If you've been involved in an auto or motorcycle accident in Colorado Springs, you'll need to file a claim with your insurance company.  While the process may seem simple, there are many factors involved in a car accident that can complicate matters.  The knowledgeable guidance and advice from a qualified and experienced Colorado Springs auto accident attorney will prove invaluable as you work your way through the maze of timelines, legal requirements, police reports, and medical issues involved.
Colorado Is A Fault State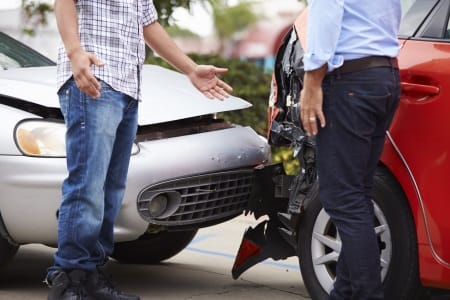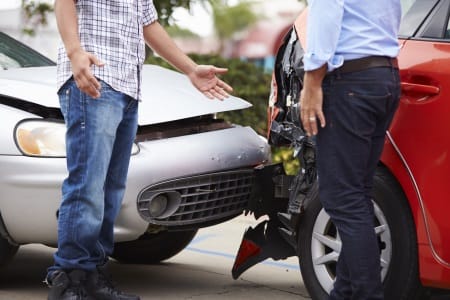 Colorado became a "fault" state in 2003, which means payouts are reduced according to the percentage of "fault" you are found to be responsible for in an auto accident.  Determining this can be tricky, and holding your ground and defending your rights against a practiced insurance adjustor can be daunting.   It also means that injured drivers and passengers have several options when seeking compensation for medical bills and other losses, among them choosing to file with their own insurance company, filing a third-party claim, or going to civil court to file a lawsuit against the other driver for a specified amount of damages.
Complications can arise when the other driver chooses to file a claim against you for your percentage of fault.
Hire An Experienced Auto Accident Attorney
If your auto accident case is complicated, if you find yourself being stonewalled by your insurance company, or you find that your statute of limitations is approaching without a satisfactory resolution, let a professional Colorado Springs personal injury attorney take up the fight on your behalf.  Once an experienced attorney represents you, you should resist the temptation to deal directly with the insurance company.  Your attorney should be experienced in representing policy holders in insurance coverage or bad faith litigation.  Since insurance companies generally hire seasoned insurance defense counsel to represent them, your counsel should be their match – and more.  Insurance companies generally consider the strength of your legal representation and determine the risk of not settling with you based on this factor. In short, when dealing with insurance companies, it pays to have a top-notch, experienced auto accident attorney working for you.
Let an expert personal injury attorney help you and guide you when negotiating an insurance settlement or filing a lawsuit after a car accident.   Jeremy Loew tailors his strategy to address your specific legal needs and provides you with individual, personalized care.   At Loew Law, you won't be given the run-around common at large, impersonal law firms.
Make your first call to Jeremy Loew at Loew  Law and he will help you secure your rights.  Call (719) 387-4111 today or click HERE to contact Jeremy Loew.
NEED LEGAL HELP?
Contact Us for a Free Consultation Now!
NEED LEGAL HELP?
Contact Us for a Free Consultation Now!